DAYTONA,FL -
Arguably the greatest food on Earth, Bacon has a new world record holder for it's delicious consumption.
Matt "Megatoad" Stonie ate 182 slices of bacon in only 5 minutes before the Daytona 500 this past Sunday. According to the Huffington Post, Stonie digested:
2,300 milligrams of sodium

7,826 calories

644 grams of fat

1,638 grams of cholesterol

227.5 ounces or 14.2 lbs. of meat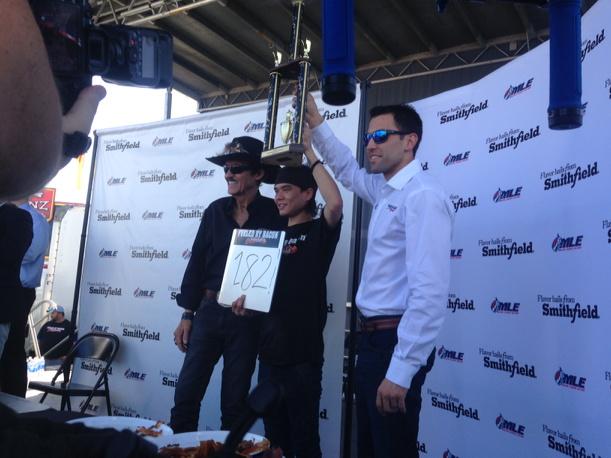 The continuing surprising element about most competitive eaters is that the great one are always in shape and often boast body fats of less than 10%.
The bottom line however, is that bacon is my favorite flavor....delicious. -EE