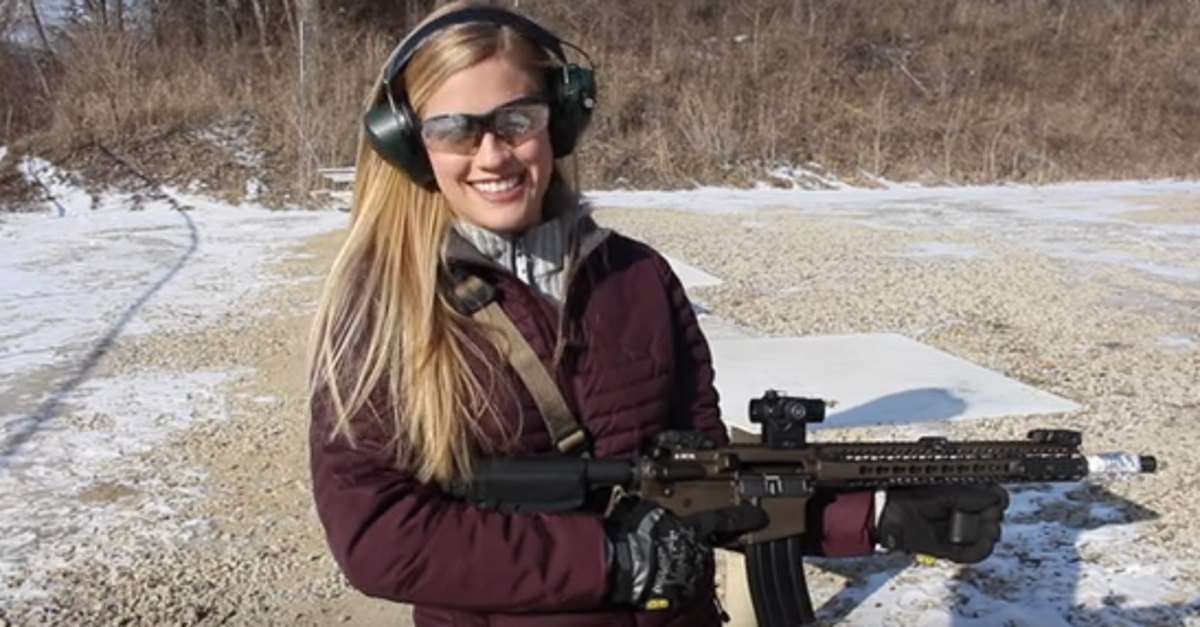 Allison E. Schafer just became the envy of every wife in America (except mine, love you sweetie!). Allison became the star of this year's Blue Ribbon Bacon Festival in Des Moines, Iowa by coming up with an incredibly kick-ass way to cook delicious crispy bacon.
Of all the ways to cook God's perfect food, Alison's way is explosive! She simply wraps bacon and aluminum around the barrel and fires away until the bacon is crispy and delicious! Talk about fire-smoked food.
Let's see Allison in action.