Well damn, the 2016 NFL season is in full swing, with plenty of twists and turns already, here are the stories we're following.....
Kryptonite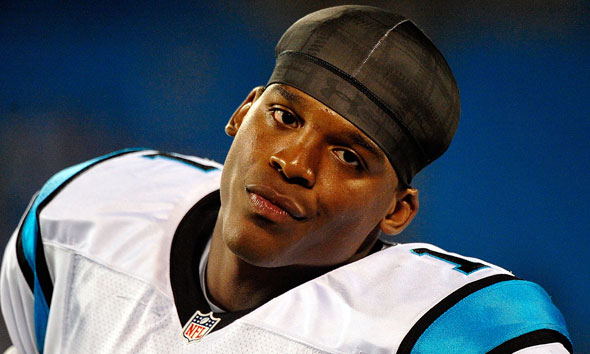 What the hell is going on in Charlotte?
Cam Newton and company marched to SuperBowl 50 after losing only one regular season game. Unfortunately, they came up short in the big game, but no problem, Cam is young and the Panthers are still great, right? If they are, their 1 - 5 record isn't reflecting it.
Don't cast off the 2016 NFC Champs quite yet. They've lost 5 games by a total of 30 points, that's an average of less than a touchdown a game and they're averaging 394 yards of total offense each week (4th in the NFL).
However, the Carolina Panther's historically stingy defense is giving up almost as many yards as their offense gains, and if if that doesn't change, Carolina could very well continue their monumental meltdown.
You can't help but find the Vikings 2016 start intriguing. After losing starting QB Teddy Bridgewater for the season and with superstar Adrian Peterson on the decline, it seemed like the Vikings were destined for another lame duck season.
No so fast, the Vikings have defied the odds and have managed to put together a 5 - 0 record after week 6 (with victories against GB, NYG and CAR).
In fear that their season would be a colossal failure, the Minnesota Vikings picked up Sam Bradford from the Philadelphia Eagles only a short time before their regular season opener, and he has been red hot! It hasn't been all Bradford though, the Vikings are getting help from a number of upcoming players (Jerick McKinnon, RB, Matt Asiata, RB, Stefon Diggs, WR and the 2nd best defense in the league) which gives the Vikings hope for the post-Peterson era which is right around the corner.
The Hate Just Makes Them Stronger
While many teams have so many questionable areas, everything in New England is business as usual. The Pats managed a 3 - 1 record during Brady's suspension, and are in the driver's seat in the AFC once again with his return.
Not Injuries, scandals, deflated footballs or just about anything seems to be able to stop the Patriots in this century.
Tom Brady knows you hate him, but with his four SuperBowl rings, millions of dollars, legions of fans and supermodel wife and kids, he don't give a fuck. -EE