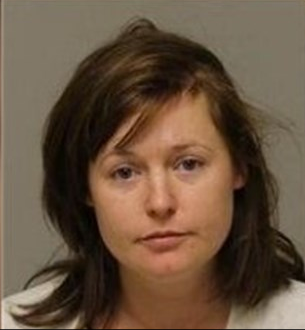 LINO LAKES, MN -
Elizabeth L. Lundberg, 33, rear-ended a vehicle with her car so hard, it caused the car she hit to strike the automobile in front of her as well. No one was seriously injured in the crash.
When police officers responded, they noticed Lundberg was slurring her speech, had watery eyes and seemed to be generally confused.
Police say that Lundberg, was argumentative and rude. While attempting to give a breath sample, she lost here balance, grabbed the machine, and broke it trying to stop her fall.
Lundberg was clearly intoxicated. She was so drunk that she couldn't spell her own name, however, she was able to articulate a reason as to why she should not be incarcerated. Allegedly, Lundberg said "I am upset over the outcome of the election and you should let me go home!" The officers did not adhere to her request.
Officers would later discover that Elizabeth Lundberg had a blood alcohol content at around .33 (about four times the legal limit). She has been charged on gross-misdemeanor charges of criminal vehicular operation and third-degree driving while intoxicated in connection with the crash. If convicted, she faces up to a year in jail and/or $3,000 in fines.
But you know damn well she'll get a fine and probation (slap on the wrist).