Before you make a bias prediction based on who your favorite team or home team is, there's a few points I'd like to make about today's NFL's conference championship games.
GREEN BAY PACKERS AT ATLANTA FALCONS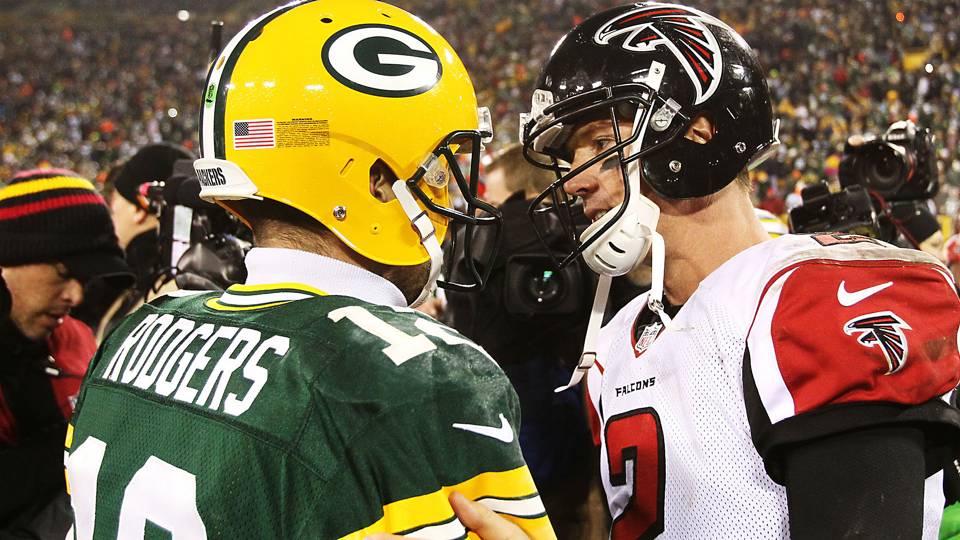 After a close game in Dallas, the Green Bay Packers will travel to Atlanta today to face one of the best regular season teams this year, the Atlanta Falcons. Forget their regular season match up, these were two different teams at the time.
Yes, Atlanta had an amazing season. Yes, Matt Ryan is a surefire MVP candidate. But as we've seen in the past, you need a solid secondary to stop Aaron Rodgers. That's why the Packers won last week, because Dallas's secondary didn't show up.
Atlanta, also lacks solidarity in their secondary (28th in the NFL), and Rodgers will capitalize. Make no mistake about it. So the question is, can Atlanta score enough points to contend?
The Packers overall defense isn't as great as it has been. But they always seem to make key turnovers when they need to, and they certainly have the playoff experience the Falcons clearly don't have.
Look for Julio Jones and Matt Ryan to up huge numbers that won't be enough to win the game.
PREDICTION: GREEN BAY 38 ATLANTA 24
PITTSBURGH STEELERS AT NEW ENGLAND PATRIOTS
This is going to be a barn burner of a match up.
Two great teams, with two hall-of-fame quarterbacks with two hall-of-fame coaches and plenty of superstars to go around.
So with these things in mind, who comes out on top today?
Right now Pittsburgh has a high-powered offense which includes arguably the best quarterback, running back and wide receiver in football.
On the other side, you have Tom Brady, statistically, the best playoff quarterback of our generation who is still as great as he was 15 years ago, and one of the most creative, fundamentally sound and patient coaching staffs there has ever been.
Well there is one point of interest that it seems like people are overlooking. Tom Brady and Bill Belichick have an 8-2 record (including the playoff) against the Steelers. In those games, Brady has thrown 24 touchdowns and three interceptions, the only team he's had better luck against, is the Buffalo Bills.
So, not to sound bland, but this will come down to Brady's play and his ability to read Pittsburgh's defensive line schemes, which was something he had a real problem against Denver in last year's conference championship.
PREDICTION: PATRIOTS 31 STEELERS 17