Aaron Hernandez in better times...
Aaron Hernandez, former NFL all-pro tight end for the New England Patriots and convicted murderer was found dead early this morning (April 19th, 2017).
Prison officials discovered Hernandez unresponsive in his cell hanging by a homemade noose. He was 27 years old.
Hernandez was currently serving a life-sentence for the murder of Odin Loyd, but was recently acquitted for the double-murder of Daniel de Abreu, and Safiro Furtado, all believed to be one-time friends of Hernandez.
Odin Leonardo John Lloyd (1985-2013)
One of the more interesting points of the Aaron Hernandez story, is the fact that all of his charges and convictions will be vacated in death, in accordance with Massachusetts law.
So what does this mean for Hernandez's widow and child? It means that they will now be entitled to Hernandez's NFL pension and any guaranteed money he had available on his contract with the New England Patriots, but I would certainly expect a wrongful death civil suit on behalf of the families of the deceased to tap into that, his NFL pension however, can't be touched by any type of civil judgment.
A similar ruling happened in the O.J. Simpson civil trial, where Simpson was successfully sued and ordered to pay $25 million to the families of Nicole Brown and Ron Goldman. In that situation, a percentage or all of Simpson's profits from any book deals, television appearances or profit of any kind would be garnished and put toward the judgment. However, Simpson's monthly NFL pension of $25K could not be touched.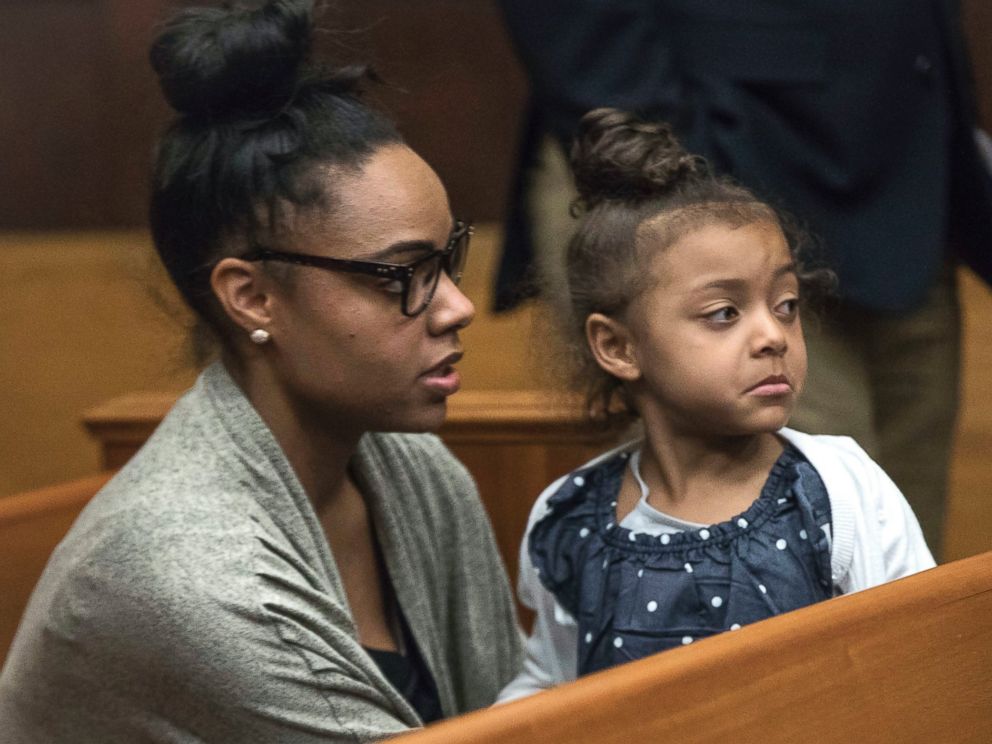 Shayanna Jenkins-Hernandez and Avielle Hernandez, Aaron Hernandez's fiance and daughter
My most heartfelt condolences to families of the deceased. -EE
_________________________________________________________________________________
"Every person's existence ends the same way. It is only the details of how he lived and how he died that distinguishes one person from another." -Emil Elm
*Special thanks to my family members Renee Betters and Laurel Ivy for their help on this article.